Recycling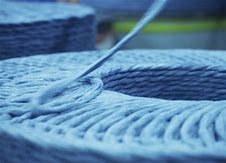 Traditional recycling of waste wool and cotton is as old as textile production itself.

Todays challenge is to recycle the new modern yarns and fabrics such as carbon fibre.

Manufacturers of aerospace, automotive manufacturers, home textile, carpets, mattress, textile products are now legislated by government to be sustainable and renewable.

Carbon:
Out of life prepeg, plycutter waste, dry fibre and cured components all require recycling.

Following pyrolysis the fibres can be recycled and combined together with chopped carbon filament fibres be opened, carded and needled into new material formats for automotive, rail and in some instances into the aerospace sector.

Tatham is manufacturing lines for both carbon recycling and first processing of Panox fibres for long staple spinning.