Carpet Yarn Spinning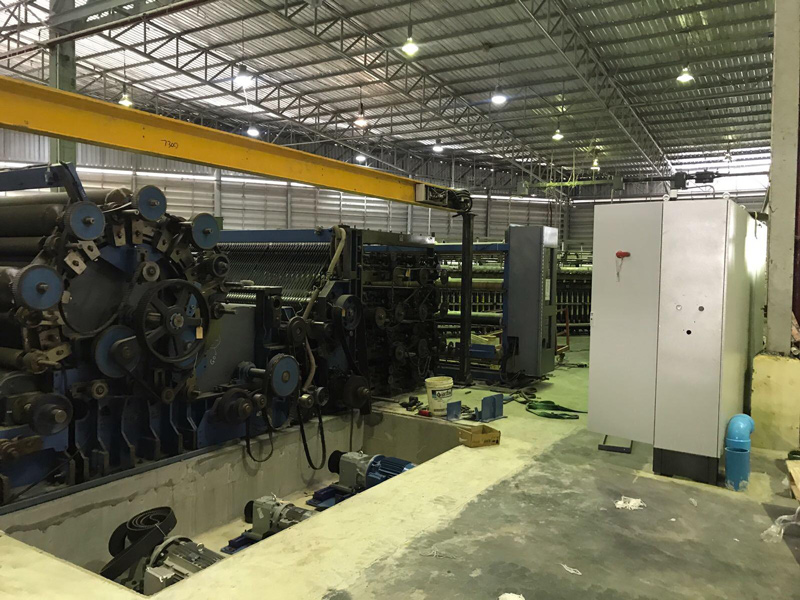 Our client in South East Asia needed a new woolen spinning line for 4000Kg per hour for wool carpet yarns yarn count 1Nm to 6Nm.

New machinery of over 2 million Pounds was too expensive so they looked to Tatham to provide a suitable second hand solution.

We sourced the following machinery from a UK spinning factory that had recently closed

Tatham Magnum Card 300mm wide with triple rub condenser 144 good ends

2 off Gaudino Spinning Frames 144 spindles each 127 mm ring

The machinery was dismantled, export packed and delivered in 10 containers

The contract included:

New TS Drive control panel and TS Microweigh including 9 off ABB ACS850 High performance drives and new geared AC motors and operator interface panel

New card clothing

New Tapes and Aprons for the triple rub condenser

Erection and commissioning of the complete line

The picture shows the progress of installation including the new pits, new AC motor gearbox and new electric panel.