Hemp Farm New Zealand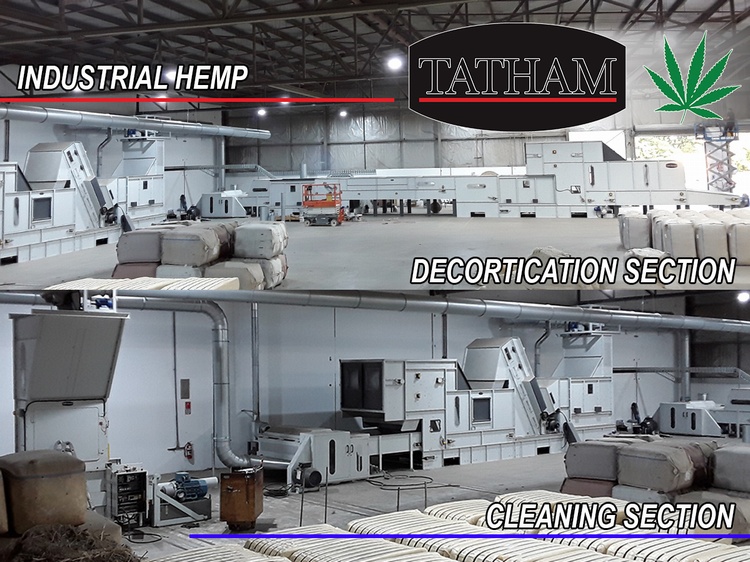 The picture shows the decortication line and cleaning assembled in New Zealand.
The line will have an input capacity of 4000Kg per hour to manufacture up to 600Kg of fibre and 2400Kg of shiv per hour when in full commercial operation.
The new line will bring together all our knowhow and expertise gained from our two operational commercial hemp decortication facilities in the UK.
Tatham is at the forefront of modern decortication machinery development and is also able to offer non woven and airlay production lines for the processing of the fibre.
Please contact us for further information