Canada buys Robot Feeder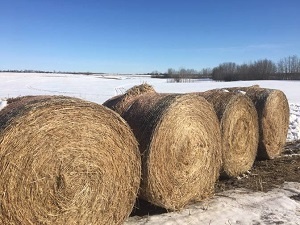 Following their extensive tour of Europe visiting growers, hemp decortication facilities and manufacturers it was only when they visited Tathamís client factories in the UK did they see the solution to the harvesting and continuous feeding in production of round bale feeding of field retted hemp.
We have in the UK a decortication facility automatically feeding European 4 foot wide small round bales but they needed a Robot Feeder for the larger USA and Canadian balers.
The new Robot Feeder will be fed with an automatic 5 bale feeder for bales weighing up to 1250Kg each
Tatham engineers provide the solution and soon the new Robot feeder will on the water to Canada.
For more information please contact Tatham